The Glove Grabber Golf Shirt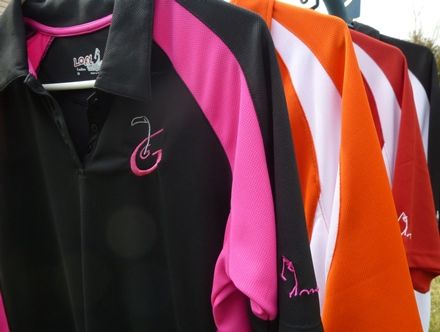 The Glove Grabber Golf Shirt
Glove Grabbers shirts supplied by L.O.F.T. Golf all feature LOFTech™, meaning you will be wearing technologically advanced material built with an extra 2" in length in the trunk to avoid that dreaded shirt "pull-out" that happens with standard length golf shirts when you swing. Not to stop there, L.O.F.T. shirts also feature:
• Moisture Wicking
• Antimicrobial Treatments
• Antistatic Treatments
• Advanced UV Sun Protection
• Double Stitching Throughout

So not only does the Glove Grabber shirt supplied by L.O.F.T. Golf give you technology, extra length and comfort, you also get it logo'd with our trademark saying "Prevent Crinkly Glove Syndrome" on the sleeve! Available in four different color schemes in both mens and womens styles and sizing. Style/Color combination is from the L.O.F.T. Golf Windsor collection.
Reviews